Installation and training
Combine the comfort of an on-site installation with a targeted, extended training.

After our expert has helped you with the installation of your 3D printer, like unpacking and calibrating, in the extended training session the focus is set on working with your 3D printer, the materials that can be used and optimizing your printing proces. Our expert also explains the best way to maintain your 3D printer, so you can use it to the full extent for multiple years.
This price contains the cost of the installation, the training and the travel costs.
For a full installation and training, we aim at an average duration of 3 hours.
Number of attendees
Maximum 6 attendees
More info
To guarantee the quality of this training we have set the amount of participants to 6 at the utmost. We have chosen this amount considering our experience in previous training sessions. This way, we keep the interaction optimized and personal.
Contents of the installation
Unpacking your 3D printer
What is in the box? How do I unpack my 3D printer? How do I pack it?
Getting started
How do I start my 3D printer? How do I load and unload filaments? How do I calibrate my 3D printer? Which files do I need to start to 3D print? What adhesion materials are there? Do I need to calibrate after every print? ....
Contents of the training
Material possibilities
Which filament type should I use for my prints? Which settings do those filaments require? What is the optimal printing temperature for my materials? Which support is best for my prints, and where do I place it? We will help you when looking for the right filaments for your applications.
Optimizing the printing process
What is the best print speed when printing? Which nozzle do I need to get the best results? What are the differences between the nozzle diameters? What does a print cost? What are the best adhesion materiels? These and more questions will be answered step by step.
Post-processing your prints
Is it necessary to post-process my prints? What are the different manners of post-processing? What is the best way to remove the support materials?
Maintaining your 3D printer
How do I clean my nozzle? What maintenance is necessary? What are the most common mistakes when printing? How do I prevent clogging?
Q&A
Both during and after the training, we offer you the option to ask the remaining questions, so that you can start your 3D printing experience with the best possible knowledge.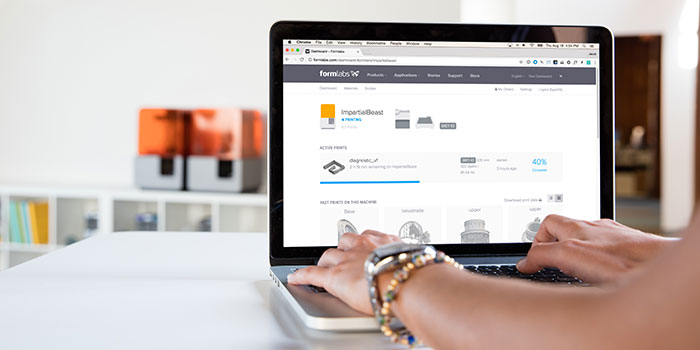 Discover our other trainings