BCN3D Hotend 0.4mm by E3D
Fully assembled full metal hotend optimized and manufactured by the global specialist E3D™, which ensure the highest quality standards, providing a smooth and reliable extrusion under different printing environments.

Small nozzles are ideal for detailed models. Instead, big nozzles allow to fabricate more resistant parts or for rapid prints.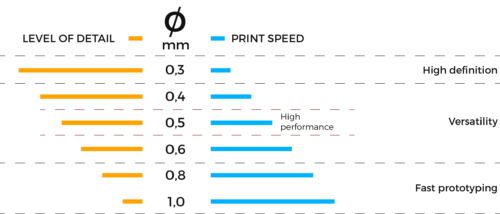 This hotend is compatible with