BCN3D Sigma D25 is the most recent version in the evolution of the Sigma family. Just as the previous generations, the Sigma D25 offers maximum productivity through a hassle-free experience thanks to features like its massive print volume and full connectivity. Powered by our Independent Dual Extruder (IDEX) system, the Sigma D25 delivers quickly functional prototypes with quality and precision.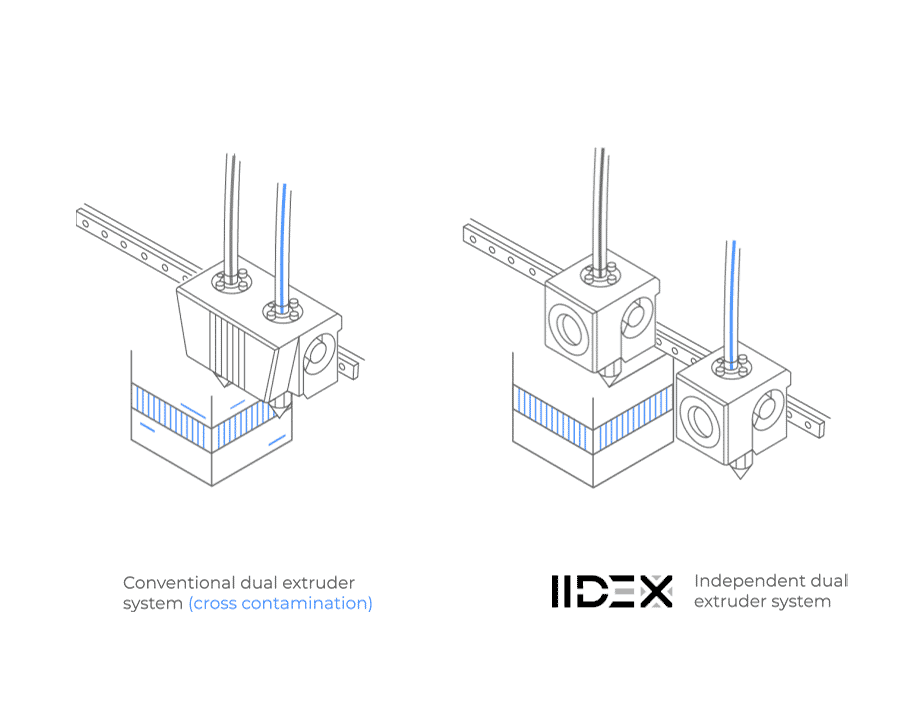 Independent Dual Extrusion
The Independent Dual Extrusion (IDEX) system differs from other dual-headed 3D printers, as both print heads can move separately. This has multiple advantages during the printing process. The first one is the certainty that the non-used printhead in dual-color or multimaterial prints does not hinder the first one or damage the print.
Secondly, due to the build volume of the Sigma D25, the IDEX system allows you to print in different ways. Multi material and multi-color are two ways, but it is also possible to upscale your production by printing in mirror mode or duplication mode. In mirror mode, the prints are mirrored on the build platform (ex.g. a left and a right shoe), while in duplication mode both prints are similar. Be aware that it is only possible to print in one material during these kinds of prints, but it can allow you to increase your production process speed.

Qualitative hotends
Looking at previous printers from BCN3D, they have upgraded their hotends to the qualitative versions of E3D. The various diameters of the hotends available allow you to print faster or more accurately, depending on the nozzle size.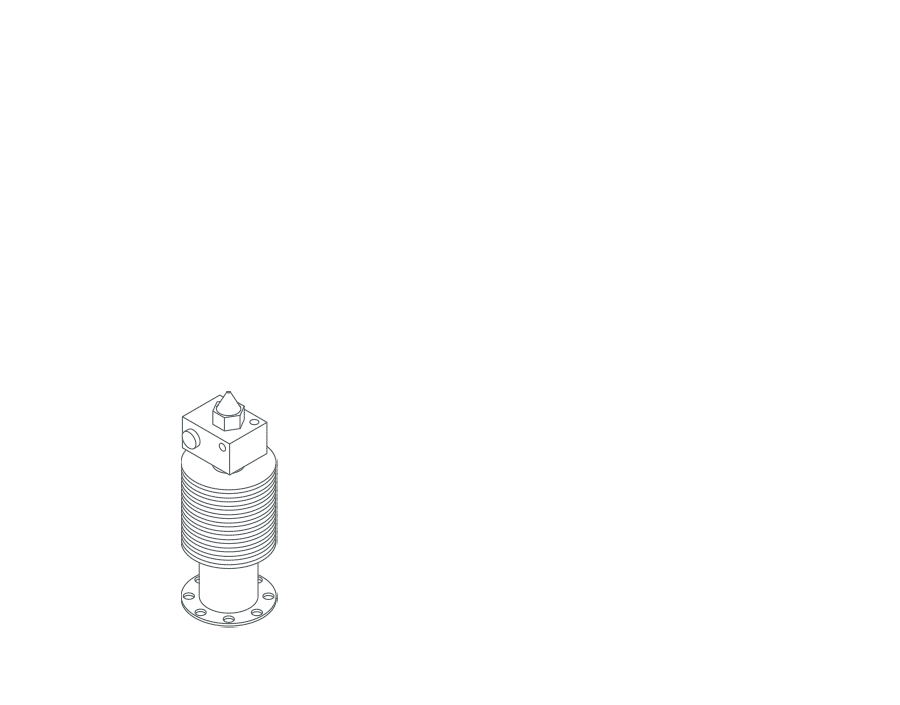 An acclaimed workhorse, engineered for maximum productivity
The combination of the IDEX system with the build volume, material possibilities (see the list on top of the page) and the different printing modes create an acclaimed workhorse. Enhanced heat distribution thanks to the aluminum build plate and silicone thermal pad that distribute evenly the heat over the printing surface. The calibration process has also been refined through an optimized firmware calculation system that allows a more accurate adjustment of the levelness.

The repositioned extruders were put on to the back of the 3D printer, reducing the distance to the hotend and preventing overheating issues. Lastly, the X and Z axis have been reinforced. The change to stainless steel ensures an even bigger reliability.

… with a high user friendliness
The 5" touchscreen, which is available in different languages, guides you through the entire process such as calibration and changing materials. The built-in filament runout sensor detects the flow of the material and pauses the print when the material has run out or is no longer being fed adequately. This reduces the risk of bad prints.
| | |
| --- | --- |
| Print technology: | Fused Filament Fabrication (FFF) |
| Maximum build volume: | 420mm x 300mm x 200mm (16.5" x 11.8" x 7.9") |
| Dimensions of the 3D printer: | 690mm (W) x 530mm (D) x 550mm* (H) (27.2" x 20.9" x 21.7") |
| Weight: | 30Kg |
| Pre-assembled?: | Yes |
| Nozzle diameter: | Brass nozzle: 0,4mm (default) | 0,8mm |
| Nozzle temperature: | Max 300 ºC |
| Filament diameter: | 2,85 ± 0,05 mm |
| Layer Resolution: | 0,05mm - 0,5mm (custom profiles) |
| Print speed: | - |
| Positioning precision of the axes: | 1,25μm / 1,25μm / 1μm |
| Calibration: | Assisted Automatic Leveling |
| Printable materials: | Standard materials: PLA, PET-G, TPU 98A, PVA |
| Heated printbed: | Max 80°C |
| Stand alone printing via SD?: | Yes |
| Stand alone printing via USB?: | No |
| Stand alone printing via WiFi: | WiFi or Ethernet (through BCN3D Cloud) |
| LCD Screen: | 5" full color capacitive touchscreen |
| Software: | BCN3D Cura |
| File format: | STL, 3MF, OBJ, AMF |
| Supporting OS: | Windows, Mac, Linux |
| Open / Closed Source?: | Open Source |
| Remarks: | Printing modes: Single mode | Duplication mode | Mirror mode | Multimaterial mode | Soluble Supports mode |