With the PRO, the German BigRep launches a device that is capable of printing large objects with materials of the highest industrial and technical quality.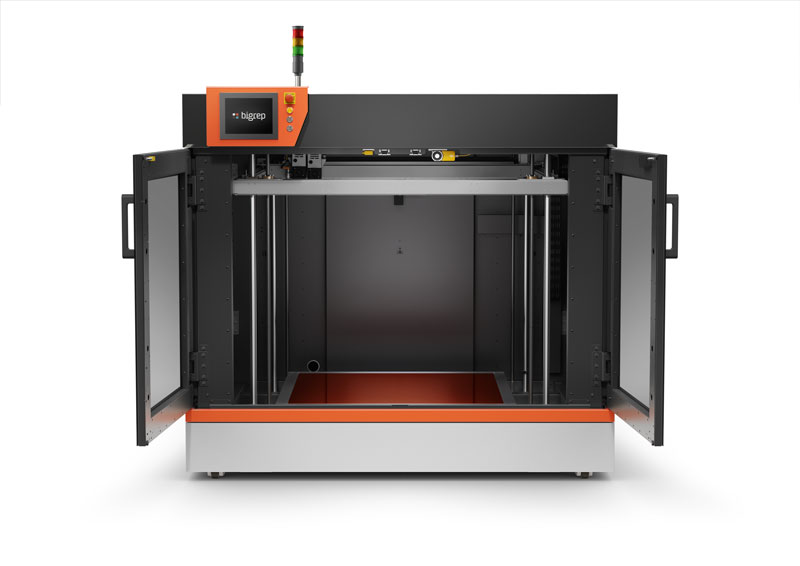 Your solution for large-scale industrial prints
The big building platform

True to its name, BigRep makes machines for big prints, and the PRO is no exception. With a building volume of one cubic meter, the PRO is made for 3D printing of large-scale industrial objects, enabling countless application possibilities
A secure and safe printing process for you and your employees
Enclosed Frame

The closed metal frame guarantees optimum temperature control. Through the glass doors you maintain an optimal view of the print. For your safety, the PRO features a standard ventilation system for fume and emissions control.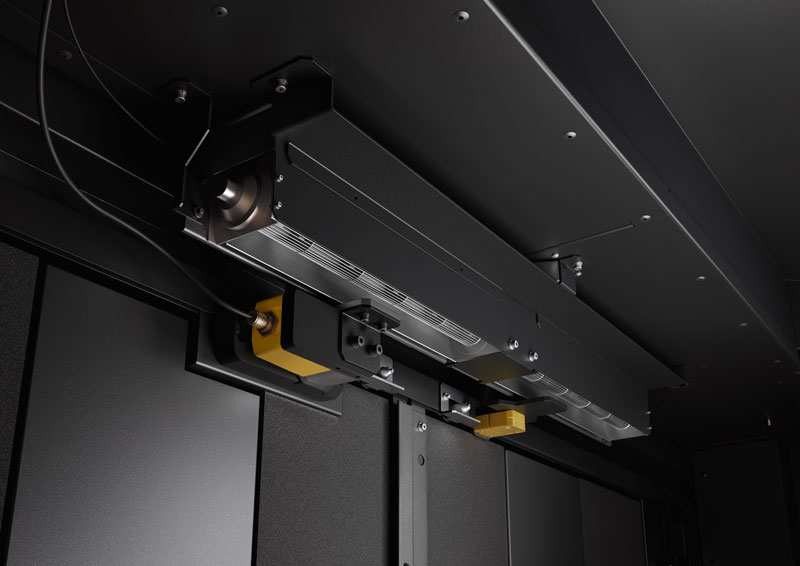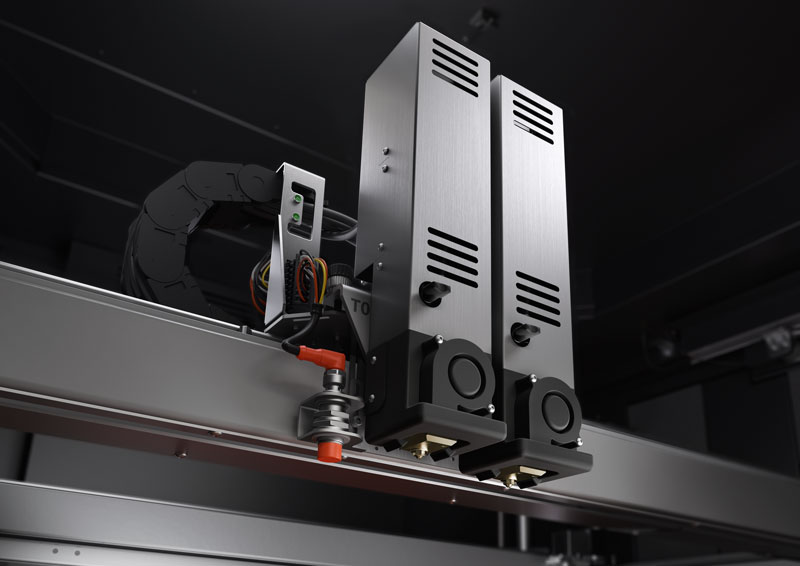 Speed and precision
The MXT

BigRep introduces a revolutionary Metering Extruder Technology (MXT®). Your guarantee of exceptional speed and precision (the most important features of the PRO).
Full control lies with you, from A-Z
Bosch Rexroth Technology

Specifically developed for the automotive industry, aerospace and the production of consumer goods, the new and state-of-the-art Bosch CNC motion control system offers you a maximum responsiveness and accuracy. The PRO is the ideal machine for controlling the entire printing process, from start to finish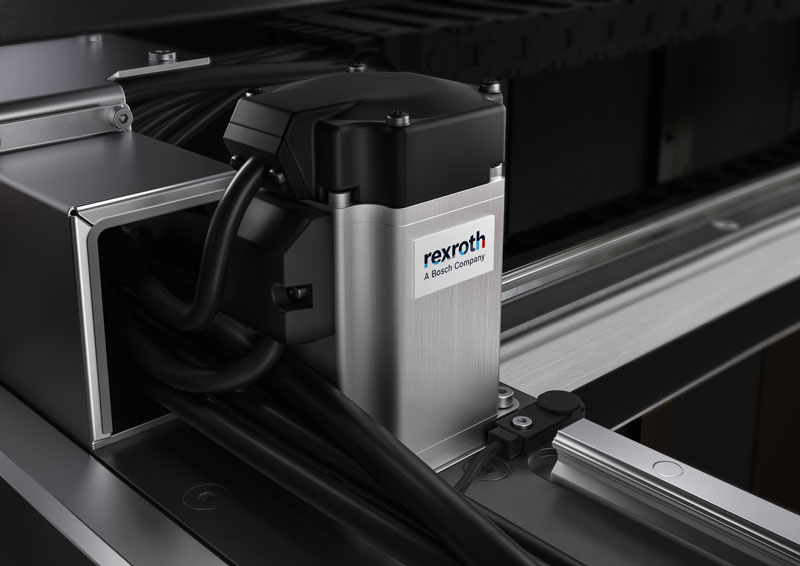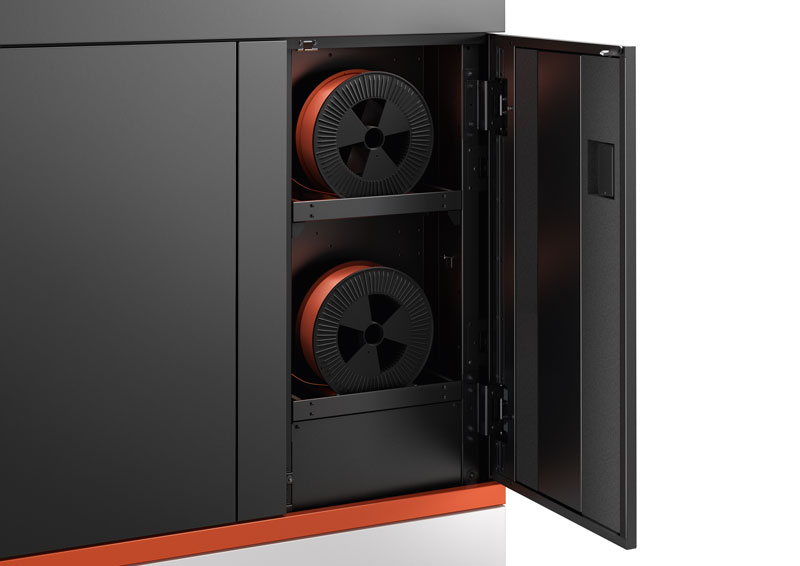 A perfect temperature for a perfect result
Temperature controlled filament chambers

Air circulation fans within ensure an even temperature throughout the filament cabinet. The PRO therefore offers an optimal environment for printing with high-quality industrial materials.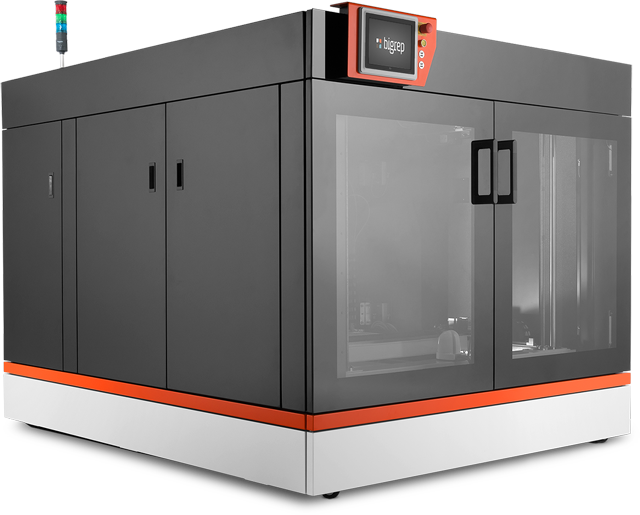 The BigRep PRO has been expertly engineered to equip companies with advanced technology to print large objects with industrial-grade materials.
Contact us for a quote
Technical sheet
Building volume
x: 500 y: 1000 z: 500 (mm)
Layer height resolution
100 – 800 microns (0.1 – 0.8mm)
Extruder
2 MXT Extruders
MXT with 0.6mm en 1mm nozzle
Printing technology
FFF – Fused Filament Fabrication (FDM)
Certified BigRep materials
ASA, PA66
More engineering materials in development
Size
x 1950 y 2430 z 1790 (mm)
Power
3 X AC 400 V, 50/60 Hz, 5100 W