The BigRep EDGE was expertly designed and manufactured to print large industrial objects with high-end engineering-grade materials in demanding work environment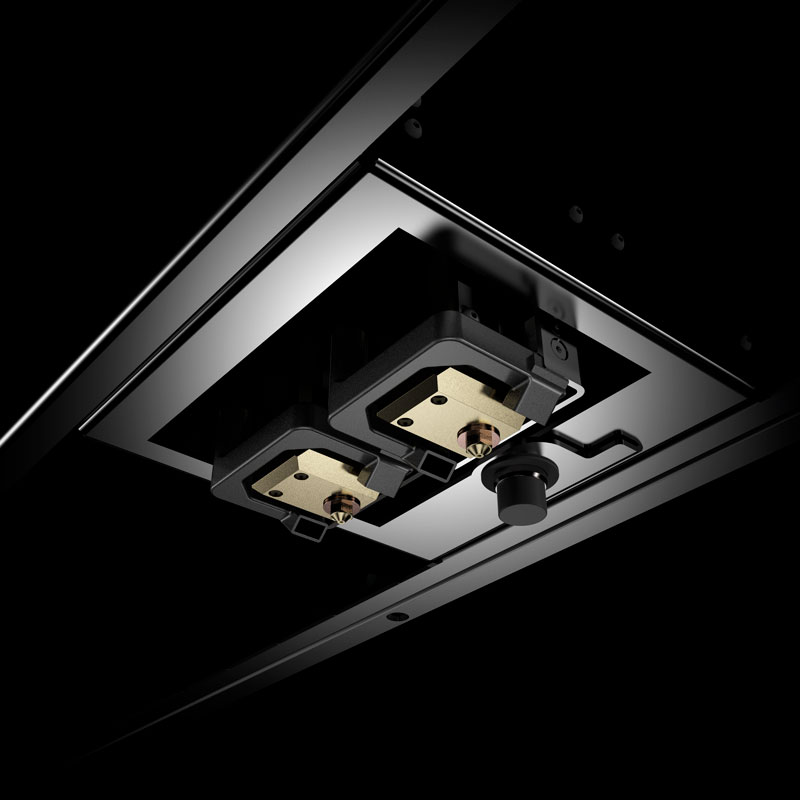 Speed and precision
The MXT

BigRep introduces a revolutionary Metering Extruder Technology (MXT®). Your guarantee for exceptional speed and precision. Just like with the PRO, one of the most important features of the BigRep EDGE.
A fully controlled print environment
Heated building chamber

The closed metal frame guarantees optimum temperature control. Through the glass doors you maintain an optimal view of the print. For your safety, the EDGE features a standard ventilation system for fume and emissions control.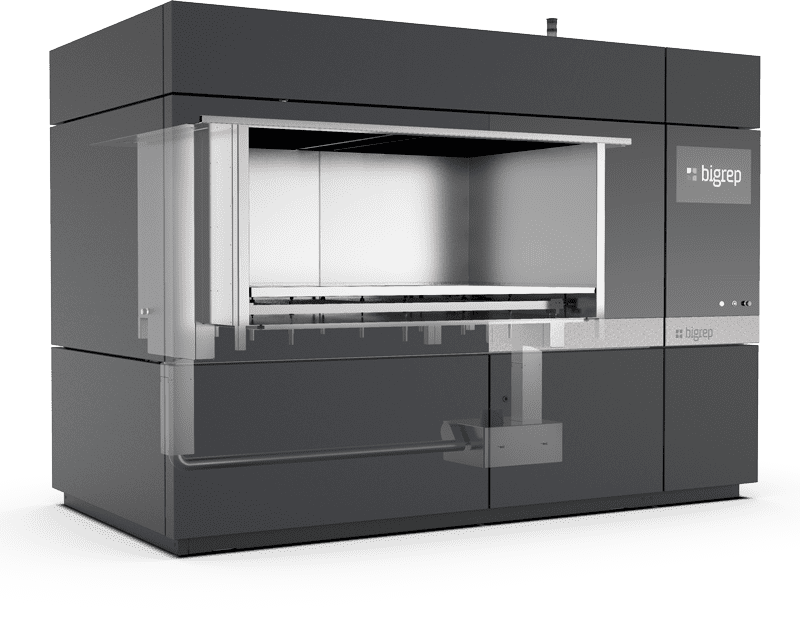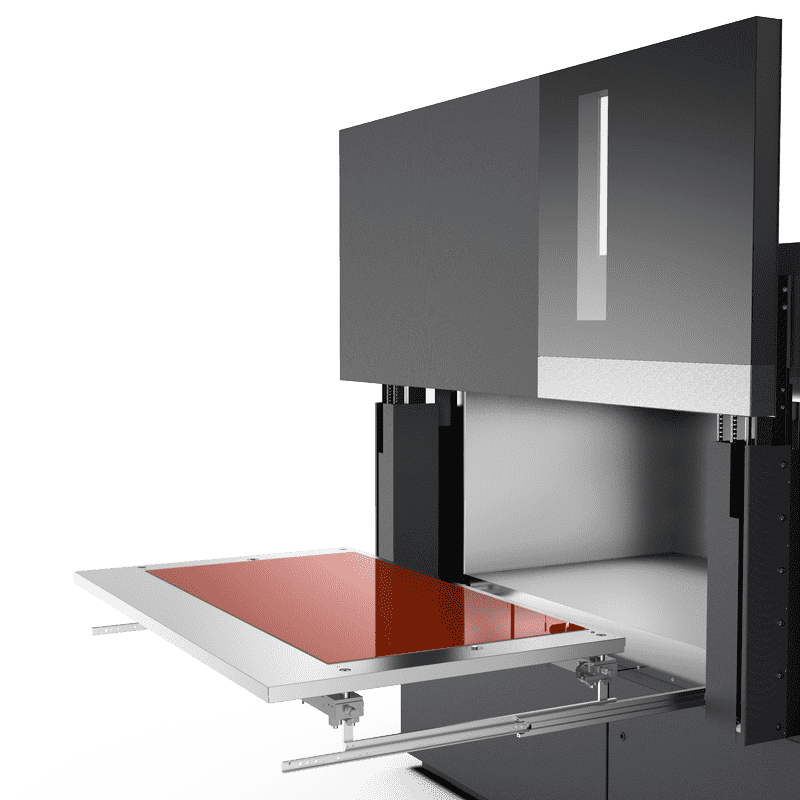 An enormous building volume
Large printbed

The largest of its kind with a controlled heated print environment. BigRep EDGE offers you a huge volume for maximum flexibility and large-scale industrial printing capacity. The pull-out print bed makes it easy to remove heavy prints.
Intuitive
The user interface

The EDGE offers a first-class user experience through its fully automated doors and 360° access to the heated print bed. An easy-to-use graphical user interface with an extra-large screen enables ultimate control over all print settings.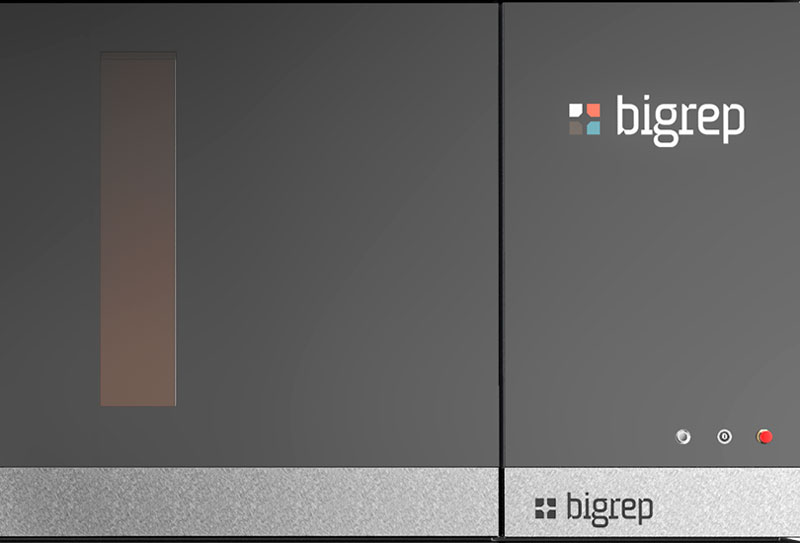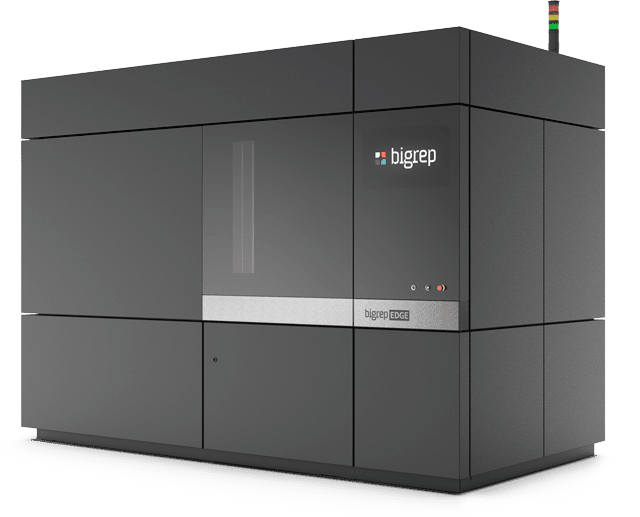 Technical sheet
Printing technology
FFF – Fused Filament Fabrication (FDM)
Certified BigRep materials
Engineering Plastics, High-Performance Plastics
More engineering materials in development
Printer Dimensions
x 3100 y 1600 z 2220 (mm)
Power
240 V – 360 V, 3 x 32 A, 50/60 Hz
Safety certifications
CE machinery/ UL/ FCC/ Korean Certification